Creates 4 character slots for Meilin Chen
Priced at 1,985 Zen for 1 Item(s).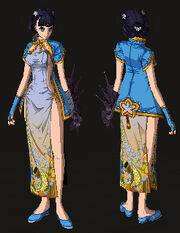 Cash Item

Special

0.001Kg
Use to create Meilin Chen, a Chinese martial artist who uses the same weapons and skills as Tude. You may only have 4 Meilin characters at a time. This item will not function if you already have 4 Meilin characters.
Right-Click to use.
Ad blocker interference detected!
Wikia is a free-to-use site that makes money from advertising. We have a modified experience for viewers using ad blockers

Wikia is not accessible if you've made further modifications. Remove the custom ad blocker rule(s) and the page will load as expected.